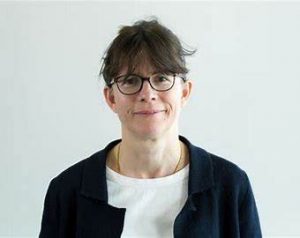 Pia's work and commitment to street children's rights extend beyond the office.
Here, our Chief Executive Pia Mac Rae shares more about her decision to run an impressive 10km to raise much-needed donations for our summer fundraising campaign:
"When I joined the Consortium for Street Children, the team told me they were planning a summer appeal to keep up the momentum on the work we have been doing to respond to the impact of COVID-19 on street-connected children.
"The pandemic has magnified the hardship street children face. Lockdowns have had a disproportionate effect on their lives: making income generation harder, reducing access to safe shelter, making it hard to keep out of trouble when 'stay at home' measures are being enforced, and often not having the documentation to access what emergency services are being provided.  Since the start of the pandemic, we have been working with our partners to provide vital emergency responses, including shelter, healthcare, and street outreach.
"This summer appeal will help us to do more.
"My small effort to encourage friends and family to donate has been to commit to a 10km run before the end of July.  This is the second time I've tried to run that far.  The last time was around ten years ago. However, a few weeks before the run, my family doctor advised against it (I had been having some immune system problems, as well as suffering from a bout of pneumonia).   So that time, a friend ghost ran it for me (I can recommend that as a strategy for those who, like me, are not natural runners 😊). But this year, I am trying again.  I am determined to run it myself.
"If you feel moved to support me, and more importantly, our work to respond to the challenges of Covid for street-connected children, even with a small donation – that would be amazing.  All donations will be matched (though they must be made via the Big Give appeal page to qualify for match funding)."
Thank you, Pia, for your tremendous support for the cause and for bringing us closer to the finishing line! Not even a very demanding year has prevented Pia from performing an impressive race and raising funds all at the same time.
For more information about our Network members and the type of work they do, have a look at Meet the Team page.